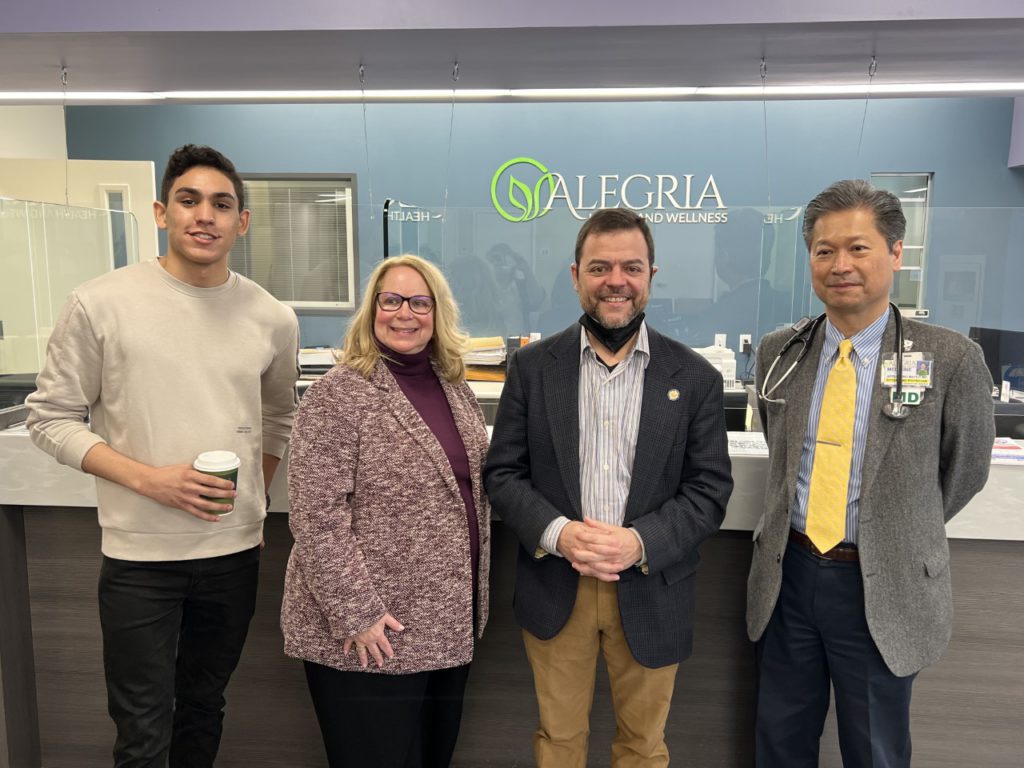 Alegria Health and Wellness to Host Senator Luis R. Sepulveda
On Friday, February 18, 2022, Alegria Health and Wellness hosted State Senator Luis R. Sepulveda at its medical facility in the South Bronx, where the Senator received a personal tour to learn about the services being provided to the community. The tour was led by Alegria's Executive Director, Ellen Scharaga.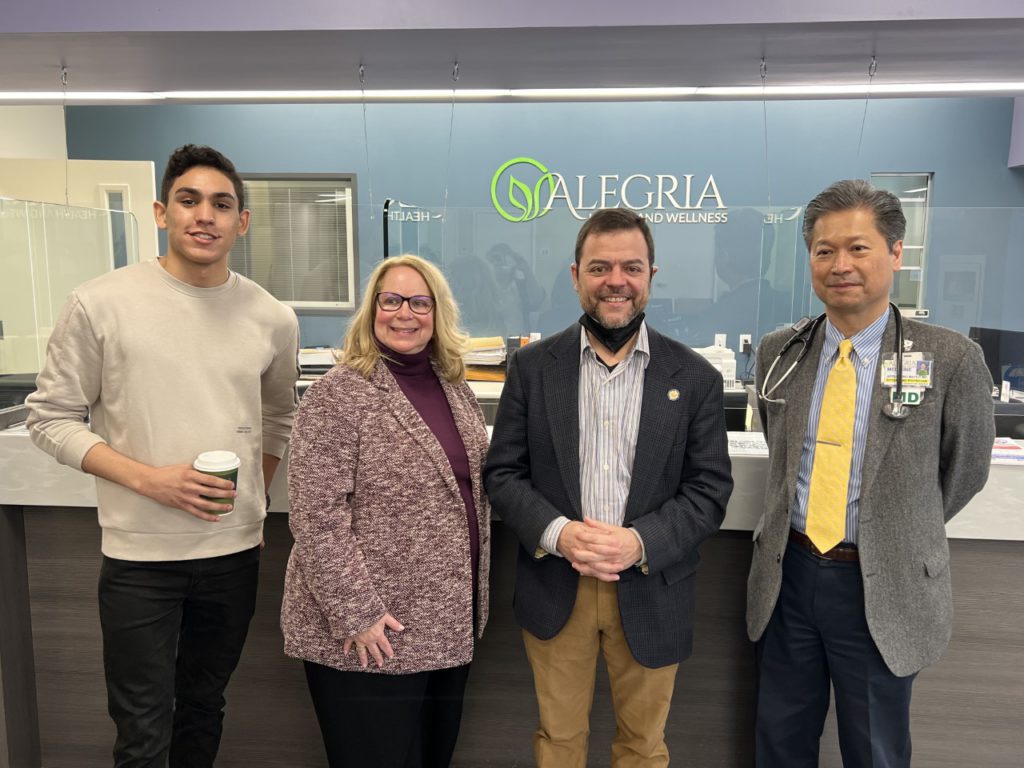 "As we look to continue to build relationships in the South Bronx, the tour with Senator Luis Sepulveda will help the community not just know that we are here, but that they can be confident that when they come to our medical facility, they are receiving the best possible care" said Dr. Walid Michele, Chief Medical Officer of Alegria Health and Wellness. "We look forward to working with the Senator and his staff to let residents know about the services we are offering."
Senator Luis R. Sepúlveda:I want to welcome Alegria Health and Wellness to the Bronx. I visited their facilities and I am confident that the medical services they offer will be of benefit to our community. I invite you to learn about their health care options and other exciting programs they offer. The health of our constituents is very important and we applaud private companies establishing themselves in the Bronx, providing the opportunity for jobs creation and services.
Alegria is currently providing women's health, primary care and pediatrics to the South Bronx community, in addition to administering COVID-19 vaccinations to adults and children, partnering with local schools to administer the vaccine to students. Telemedicine services are also being offered through its partnership with ZiphyCare. Going forward, Alegria will continue to expand its services to include urgent care, pharmacy services, dental and eye care, and infusion services.