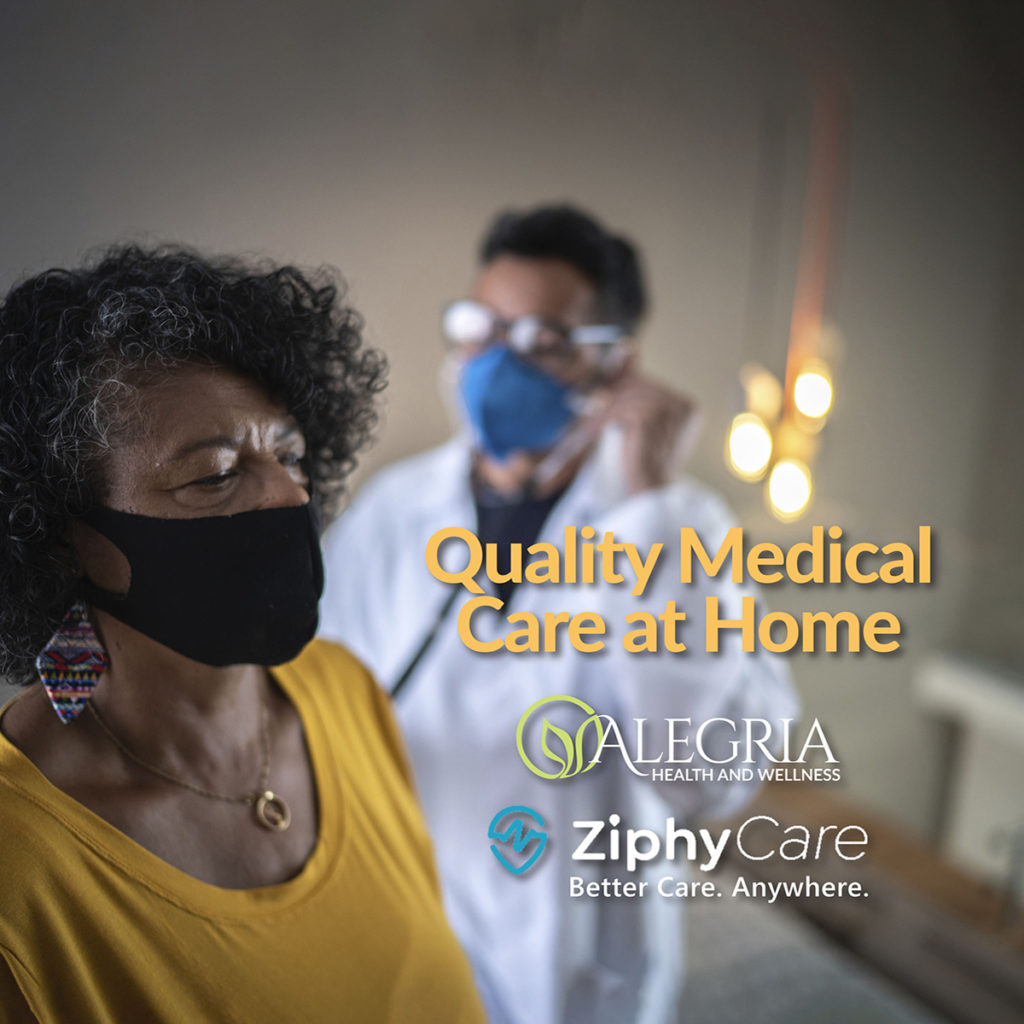 Alegria Health & Wellness Teams Up With ZiphyCare To Bring Home Medical Care To Most Vulnerable In The South Bronx
Alegria Health & Wellness, a state of the art medical facility in the South Bronx, has partnered with ZiphyCare, a leading technology company aiming to increase accessible primary care and socially responsive health services to the chronically ill, have partnered to increase access to health services for residents in the community.
"For seniors who have trouble traveling or are afraid to leave their homes because of the ongoing pandemic, ZiphyCare's technology will allow our doctors to treat patients in their homes, making sure they receive the care they need" said Dr. Walid Michelen, Chief Medical Officer at Alegria Health & Wellness. "This is just another addition to the services we are providing to increase health outcomes in the community, helping to ensure residents can live long and happy lives."
"ZiphyCare's and Alegria's mission are the same – improving health access to some of the most vulnerable populations – and we are very excited about this new partnership to help people in the South Bronx" said Dr. Rada Sumareva, Chief Executive Officer at ZiphyCare. "The COVID-19 pandemic has showed the great inequalities that already existed in our healthcare system, and we hope this technology will reduce them in the communities we serve."
For those seeking at-home exams patients can contact Alegria or schedule one online on ZiphyCare's website: https://ziphycare.com. Each kit includes video conferencing technology and the ability to conduct in-depth screenings using hospital-grade, FDA-registered diagnostic equipment. This will allow for more frequent appointments for patients who need it, and better integration of care and improved disease management. ZiphyCare accepts both Medicare and Medicaid.