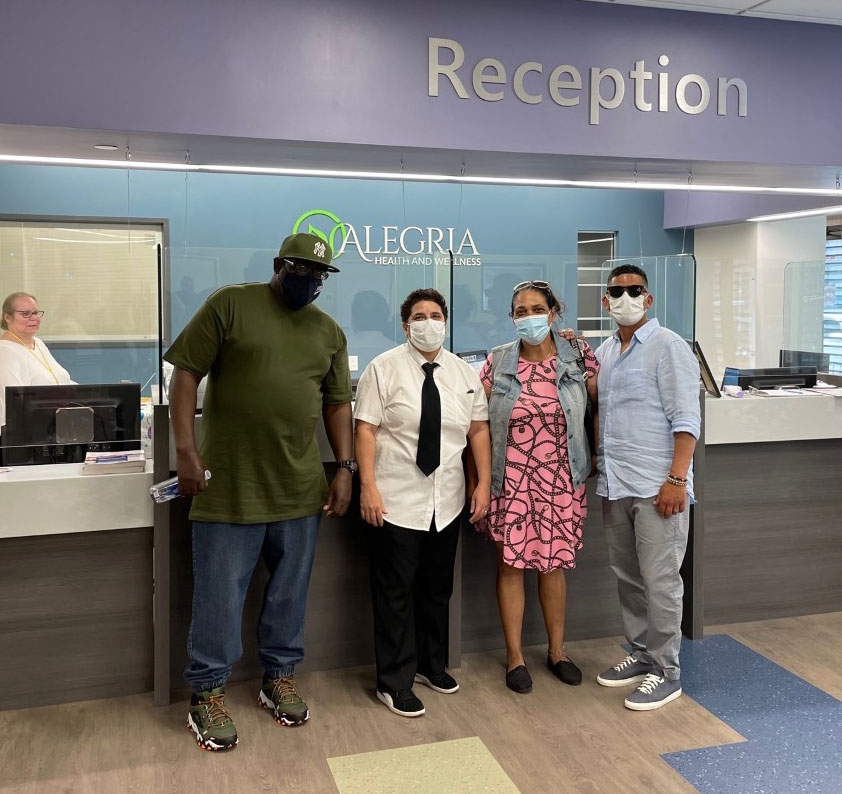 Health People helps spread the word on Covid-19 vaccines.
Alegria is proud to announce our new partner in community education, Health People. For 25 years, Health People has been empowering and training residents of the Bronx to become leaders and educators in effectively preventing ill health, avoidable hospitalization and unnecessary deaths. Based in the South Bronx, Health People uses groundbreaking peer-to-peer education, innovative program curricula, instructive workshops, and referral relationships with other service and health care providers to empower program participants to lead healthier, safer and more productive lives.
Mille, Carlos, Sandara and Kevin stopped by for a quick tour, and to pick up some Covid-19 vaccination fliers to distribute to local residents. We are very grateful to have them as partners to help get the Bronx vaccinated!